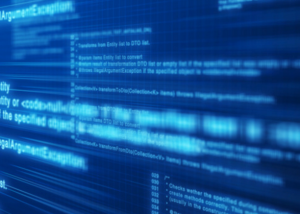 We won't soon forget the year of the massive data breaches that was 2014. Some 70 million Target, 76 million JP Morgan Chase and 56 million Home Depot customers had their financial information exposed to hackers.
While 2015 didn't see the kind of high profile consumer data breaches as 2014, millions more Americans were the victims of large-scale attacks by cyber criminals looking to steal, and in most cases sell, personal financial information. No company, large or small, is immune to the big business that has become criminal hacking.
Most frequently hackers gain access to secure corporate data through relatively simple methods. In the case of the Target hack, criminals accessed the Target site by using stolen authentication credentials from a Target subcontractor that clicked on an email phishing scam.  
At Business Knowledge Systems, we know how important it is for any size company to keep client and customer data safe. By implementing cloud-based IT services, we provide highly secure systems to protect the client-base you've worked hard to build. We also work hard to stay on top of the latest hacking incidents and the methods used by hackers.
So as 2015 comes to a close, we thought we'd take a look at the three biggest hacks of the year.
Who: Anthem, the nation's second largest health care provider
What was stolen: According to the company, data accessed included names, dates of birth, member ID/social security numbers, addresses, phone numbers, email addresses and employment information
When: January
Customers impacted: 80 million
How: According to a report in the Washington Post, a cyber security firm determined the source of the hack was a malware attack that may have had its origins by entities working together with the Chinese government.
Who: AshleyMadison.com, adult extra marital affair site
What was stolen: Personal information, including names, addresses, search history and credit card information
When: July
Customers impacted: 37 million
How: The Ashley Madison hack was conducted by a group called Impact Team, who have said there was very little security protecting customer data. "Nobody was watching. No security. Only thing was segmented network. You could use Pass1234 from the internet to VPN to root on all servers," a representative of the group told Motherboard.com.
Who: Experian/T-Mobile, credit reporting/telecommunications
What was stolen: Names, addresses, birth dates, social security, driver's license and passport numbers of customers applying for service through T-Mobile
When: October
Customers impacted: 15 million
How: According to reports, Experian said the hack came through from a subsidiary of the company called Decisioning Solutions that it acquired in 2013. Both companies said the hack may have occurred through the breaking of a code used to encrypt customer social security, passport and driver's license numbers.
As you can see by 2015's biggest hacks, criminals are constantly devising new ways to gain access to valuable customer data that they then sell to other criminal elements via the dark web. As we approach 2016, it's important for all businesses to take time to ensure all customer data is secure. In addition to 24/7 monitoring, BKS Systems provides an entire suite of IT security services. Contact us today. We can help protect your company against the next big data breach.