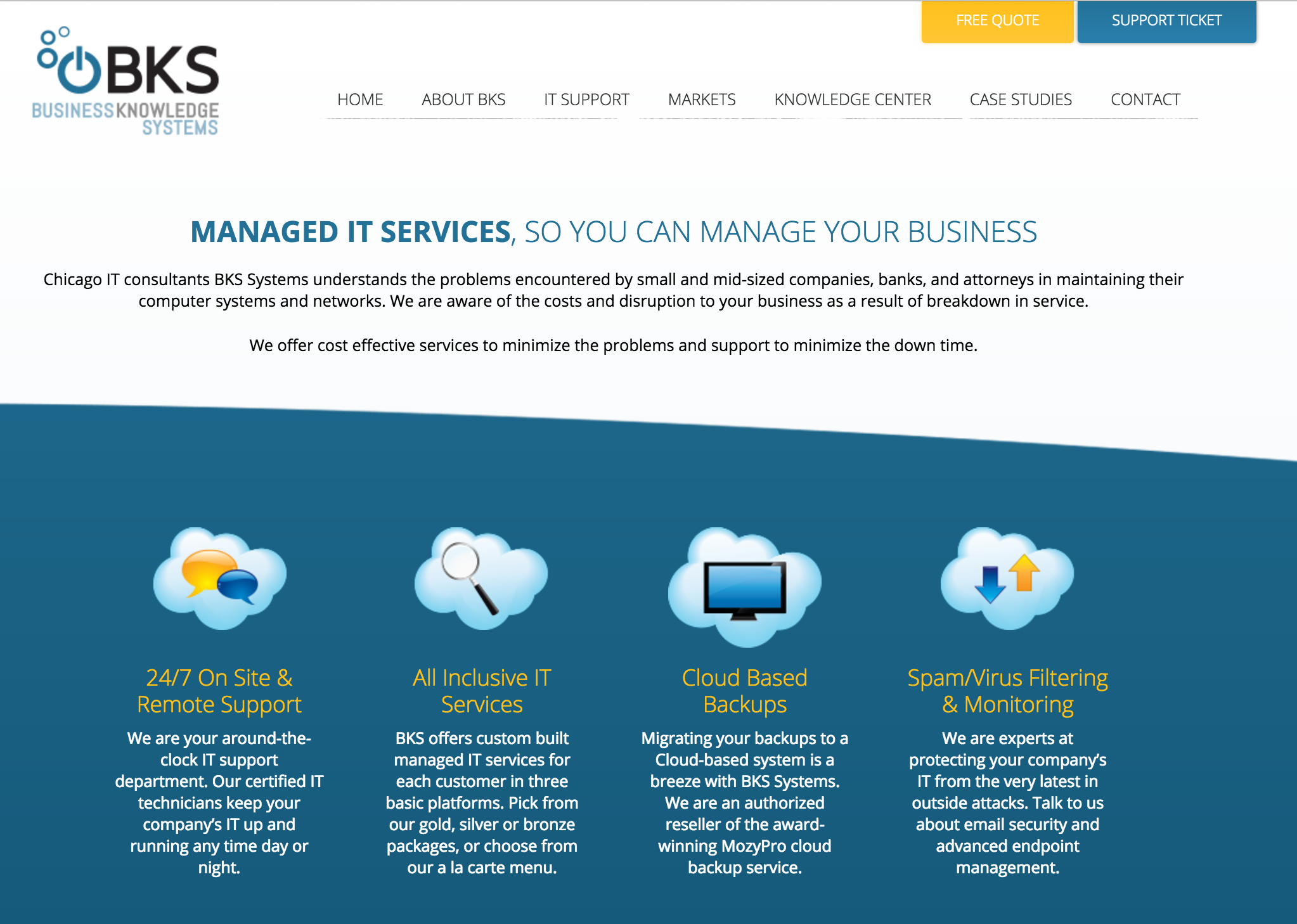 Chicago managed IT company, BKS Systems (BKS), is proud to announce our new website launch.
Our website has been completely redesigned, giving it a cleaner, more easy-to-navigate feel. The redesign provides new responsive visuals for easier access and navigation. Our various services offered are also a major highlight of the redesign.
Our homepage features icons that highlight our remote support services, all inclusive IT services, cloud based backups, and spam/virus filtering and monitoring services.
The IT Support and Market tabs now have visually-appealing links that bring you more information about: Cloud Based solutions, IT Consulting and Planning, IT Security Services, Financial Banking, and more!
The new website makes our message clear and easily conveys what we do and the various IT services we provide. It also features a knowledge center with the latest BKS blogs, allowing us to provide our clients with IT tips and data security updates.
We hope that our new website provides a more beneficial experience to our users and will continue to build and strengthen the connections between us and our clients.
Explore the new BKS Systems website today!