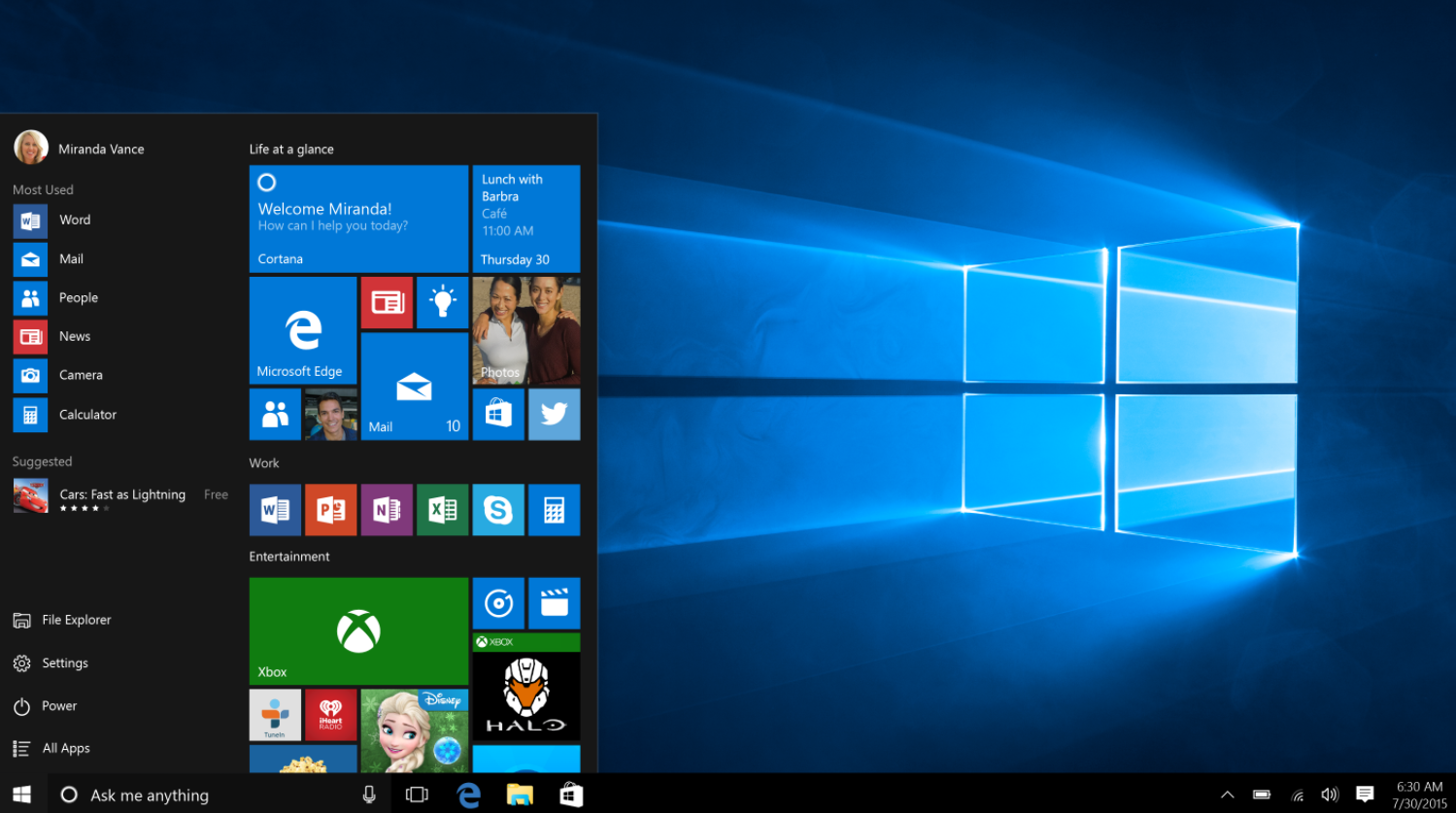 Could Windows 10 be the only defense your company needs against malicious viruses, ransomware and malware?
Probably not, but recently Microsoft announced through a blog post on its TechNet site that its Windows Defender Advanced Threat Protection is capable of rooting out ransomware attacks that are programed to take place over the course of days or months at corporate targets. Windows Defender ATP works to identify and investigate smaller initial cases of ransomware and then use the captured data to proactively protect the larger network.
Microsoft tested its Defender ATP against what is known as Cerber ransomware, which is the most prevalent form of ransomware used to attack large corporate networks. The company's research revealed Defender ATP was able to stop a number of ransomware infections in the Cerber ransomware family before it was able to be launched throughout a large network. Defender ATP alerts also detected automatic launches of Cerber, determining how it operates while encrypting files.
Now, does all this mean that your small to medium size business only needs to upgrade to Windows 10 to provide the ultimate protection to your valuable data? In short, no. While we always encourage our clients to upgrade to the latest operating systems, Microsoft's latest Defender ATP's test are sampling only the Cerber ransomware family. Cerber makes up just 25 percent of the known ransomware in the market today.
So, as you can see there is an entire world of other viruses, ransomware and malware with which businesses need to concern themselves.
How to Protect Your Business from the Latest Ransomware, VIRUS AND MALWARE
As we have written about several times in the past, there are some very basic methods to help protect your company from a virus, ransomware or malware attack. They include:
Don't open or download attachments from unrequested sources.
Limit your browsing to work related sites and lock down your browser. Most browsers have a setting that prevents the storing of cookies. This won't work for all of our clients, however, as cookies may be required to run some web-based programs.
Keep current on your updates
As a leading Chicago IT company, BKS Systems is updated daily on all the latest viruses, ransomware and malware.  With all of our clients we employ more than just a firewall and antivirus software. We work with them to develop a proactive monitoring program that can secure all of their operations. We begin by identifying a company's IT security needs, including any legal and regulatory compliance and then create a strategic plan that stays ahead of any security issues.
Our IT security services can be scaled up and down based on your company's changing needs, and we offer the following IT security services:
Proactive monitoring and preventative maintenance
Vulnerability management
Advanced endpoint management
Installation and maintenance of nationally branded spam filters
Email maintenance
Managed firewalls, virtual private networks (VPN), anti-virus programs
Daily or weekly spam reports
About Chicago IT Consultant BKS Systems
Founded in 2000, Business Knowledge Systems (BKS Systems), is a Chicago managed IT consulting company, offering managed IT services, including IT consulting services, IT support services and cloud based implementation, support and management services. BKS Systems serves small to medium sized businesses in the financial and banking, logistics and transportation, and professional services sectors.
If your company needs IT help, but isn't ready to hire a full-time employee or needs to bring additional help for your dedicated IT department, contact BKS Systems today!