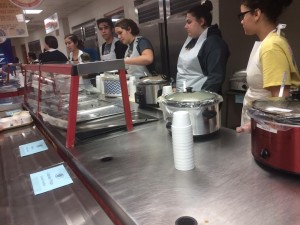 BKS Systems was honored to again sponsor the 2017 Plainfield Kiwanis Club's 7th Annual Soup it Up! and Craft Fair. Held on Sunday, March 5, at Plainfield North High School, this year's fundraiser was a benefit for scholarships for local high school seniors.
This is always a great way for BKS to get involved with the community and give back in a fun – and delicious – way. As always, the event also featured a craft fair with a variety of goods, as well as delicious soups from some of the best restaurants around, including:
We were proud to be among the many sponsors from the community, including:
This year's Soup it Up! once again had an incredible turnout, with about 400 people attending to support our local students.. By the end of the event, a record $7,000 was raised, and we are thrilled that we could help out with this terrific cause.