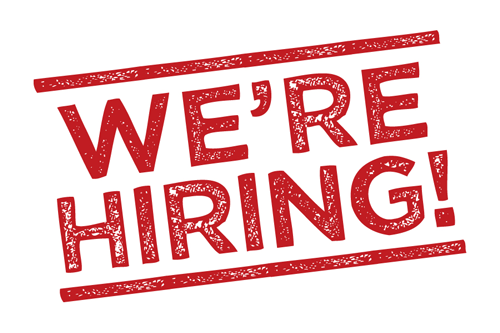 As a local/regional provider of technology Services, we provide complete technology solutions and services to assist businesses, small and large, with their technology needs. Working as the Client Support Coordinator in our Plainfield, IL office, you'll be an integral part of our team, you will be the liaison between our engineers and our customers.
As Support Coordinator, you are often the first point of contact for our clients, so professionalism and diplomacy are a must. As Support Coordinator, you should always exhibit an empathetic attitude toward the client's technical needs as well as demonstrate a sense of urgency with regard to locating an available engineer to assist the client.
You will be managing service requests, prioritize work orders, and schedule appointments for support tickets and installation projects.
Patience, communication and customer service skills are all key. You will communicate with customers via phone and email on scheduling, projects and deliverables, and you will keep clients informed on their work order requests to ensure their satisfaction. We will count on you to stay on top of the help desk ticketing system, work with your peers on prioritizing customer requests and fit all of this cohesively into our busy schedules.
If you are a quick-learning and easy-going personality that's looking for a fast-paced and fun working environment then you'll enjoy this career opportunity.
Position Responsibilities Include:
Handle incoming service calls by receiving and recording requests; identifying appropriate service technician; notify management of extraordinary problems.
Work with and become proficient with our professional services application to manage our ticket, service delivery, scheduling and billing systems.
Help Create and modify invoices and send to clients.
Document actions by proper use of business systems including help desk ticketing system, client service records, etc.
Update service ticket status as needed.
Update service database by verifying and entering data.
Answer phone and route calls in a professional manner.
Essential Skills and Experience:
Provide a consistently professional and upbeat customer service experience for all new and existing customers through professional phone and email interaction.
Act as the primary contact for customers, vendors and internal staff.
Work with Customers, vendors and internal departments to confirm and schedule service requests.
Process basic service ticket entry data and distribute tasks as necessary.
Promptly communicate service order progress with customers.
Identify potential service order concerns, issues and delays to escalate quickly and appropriately.
Education and Experience:
HS/GED required.
Associates or Bachelors' degree preferred.
Necessary Knowledge, Skills and Ability:
Excellent customer service skills.
Exceptional time management and organization skills.
Outstanding professional communication skills, both written and verbal.
Demonstrated proficiency with Microsoft Word, Microsoft Excel, and QuickBooks
Previous data entry, order processing experience.
Strong interpersonal skills.
Ability to embrace and adjust to change.
Ability to work in a fast paced environment with a positive attitude.
Must be proficient and fluent in the English language.
Salary / Work expectation:
$14 per hour
Job will be 9-5 Monday through Friday in our Plainfiled office.
Expcted hours will be between 32 and 40 hours per week.
Benefits:
Employer matched 401k
Health Insurance
Paid time off
Dental
Vision
Short term disability
Long term disability
Life insurance
Salary: $14.00 to $15.00 /hour
Required education:
High school or equivalent
Required experience: