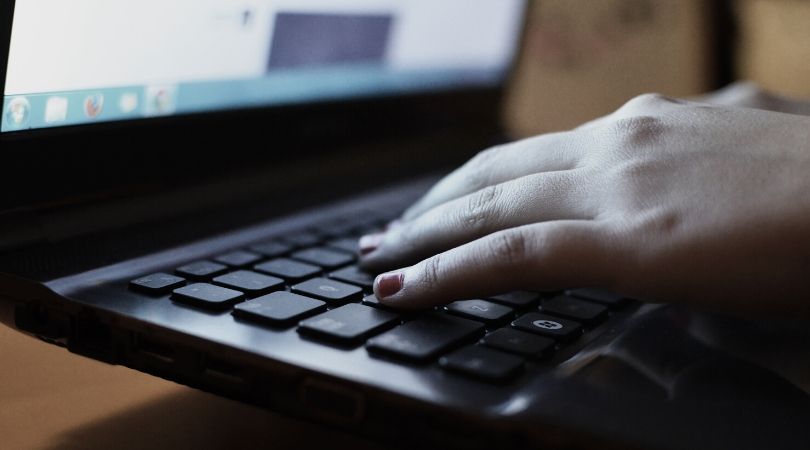 If your company uses Windows 7, you probably have January 14, 2020, marked on your calendar. That's the day when Microsoft will be ending support for the Windows 7 operating system. 
Windows 7 has been around since 2009, but it's still the operating system for 39 percent of all personal computers. Even as recently as February, 2019, Tech Radar reported that Windows 7 continued to gain users.
Nevertheless, Microsoft has decided to shift all of its resources over to the new Windows 10, which means that your company will have to make a decision: Is it time for a Windows 10 upgrade, or can you stick with Windows 7 for a bit longer?
 What the End of Windows 7 Means
People are talking about Windows 7 ending, but that doesn't mean that the whole system will spontaneously stop working. You'll still be able to use it much the same as you do today. The primary difference is that if anything goes wrong, you won't be able to get support from Microsoft.
The January 14 end date is when Microsoft officially pulls Windows 7 support for customers. You won't be able to get any technical advice from Microsoft reps, and there will be no more Windows 7 updates or security patches.
 What could happen if you keep using Windows 7?
If you stay on Windows 7, you'll be more vulnerable to security attacks. Once there are no new security patches for your systems, hackers will be able to come up with new ways of getting in. If they do, you could lose all of your data.
It's tempting to play the odds and hope that you won't become a victim, but remember — the WannaCry malware attack that disabled hospitals across the UK happened because of a security vulnerability in Windows XP. Windows 7 has that same vulnerability, and Microsoft doesn't intend to release a patch.
Windows 10, on the other hand, is safe.
What's the safest way to prepare for the end of Windows 7?
The safest way to keep your system secure and avoid operational issues is to update to Windows 10, but that can be an expensive proposition. Businesses usually need Windows 10 Enterprise licenses, which you buy on a per-user basis. 
Small businesses may be able to purchase Windows 10 Enterprise from a Microsoft partner. Doing so will cost you an estimated $7 to $15 per user, depending on whether you get the version that comes with a security system. 
If you own a big business, however, you'll probably need a volume licensing service. Your options are multiple activation keys (MAKs) or key management services (KMS) keys. A KMS key is reusable, but each licensed computer will need to connect with company servers every 180 days.
A MAK key will let you activate a certain number of devices, as per your agreement with Microsoft. Each device gets a single lifetime activation. If a device goes through reinstallation, you won't be able to use the same key on it again.
It's okay if you're not sure which key to use; Microsoft and its partner reps are used to recommending solutions for business owners.
  Your Next Steps:
Check Microsoft's website to find out if your office computers are compatible with Windows 10. If not, start pricing your options for replacement and settle on a target date.
Once your system is ready for a Windows 10 upgrade, contact Microsoft or an authorized Microsoft Partner and ask for a quote. 
How do you prepare for the end of Windows 7 if you can't upgrade?
If your company can't afford to upgrade to Windows 10 yet, you'll need to get ready for the challenges of "flying solo" with Windows 7. Here's how to protect yourself as well as possible:
1. Stop using Internet Explorer or sign up for extended security updates. 
Explorer is part of the Windows operating system, so it won't be supported after January 14. You have two options if you want to stay safe online:
Get your bookmarks and other settings onto a different browser.
Pay for Extended Security Updates.
2. Look into the possibility of getting Microsoft 365 Business. 
Designed for small to medium-sized businesses with 300 computer users or fewer, Microsoft 365 Business includes Office 365 as well as device security and management. It also includes free Windows upgrades for annual subscribers. 
3. Check your version of Office.
Microsoft Office users will have different to-do lists for Windows 7 end of life prep, depending on which version of Office they have.
Office 365
Office 365 runs according to Microsoft's Modern Lifecycle Policy, meaning that the company services the software on an ongoing basis. If you use 365, you'll lose support on January 14, 2020.  
Microsoft has agreed to give Office 365 users security updates for three more years, so you'll be safe from threats until January 2023. However, you still won't get any features updates, so there's no guarantee that you'll be able to use your software in the same way you do now.
Other Versions of Office
If you run a different version of Office, such as Home or Student, you can still use it on a computer with the Windows 7 OS. You'll get full support, but since your operating system won't be getting security updates, you'll be vulnerable to attacks.
Back up your files
Because of the security risks inherent in running an unsupported Windows 7, Microsoft recommends that you back up your files to OneDrive or an external hard drive. Doing this will protect your intellectual property in the case of an attack, and it will make upgrading to a new machine easier when the time is right.
Key Takeaways
If your business runs Windows 7, you won't be getting security patches, updates, or support from Microsoft after January 14, 2020.
Microsoft recommends that all Windows 7 users upgrade to Windows 10. 
You can upgrade to Windows 10 for free if you subscribe to Microsoft 365 Business.
You can upgrade your existing computers, but you'll get the best experience on newer machines.
If you can't upgrade, make sure that you back up all of your important files in case you fall victim to a cyberattack.
Know what support you'll be getting, if any, on your Microsoft Office software.
If you use Internet Explorer, either switch browsers or sign up for extended security updates.
It's a scary time for businesses that run Windows 7, especially for those that are small and aren't sure if they can upgrade. Consider managed IT service from Chicago IT Solutions to keep your business safe and running smoothly.