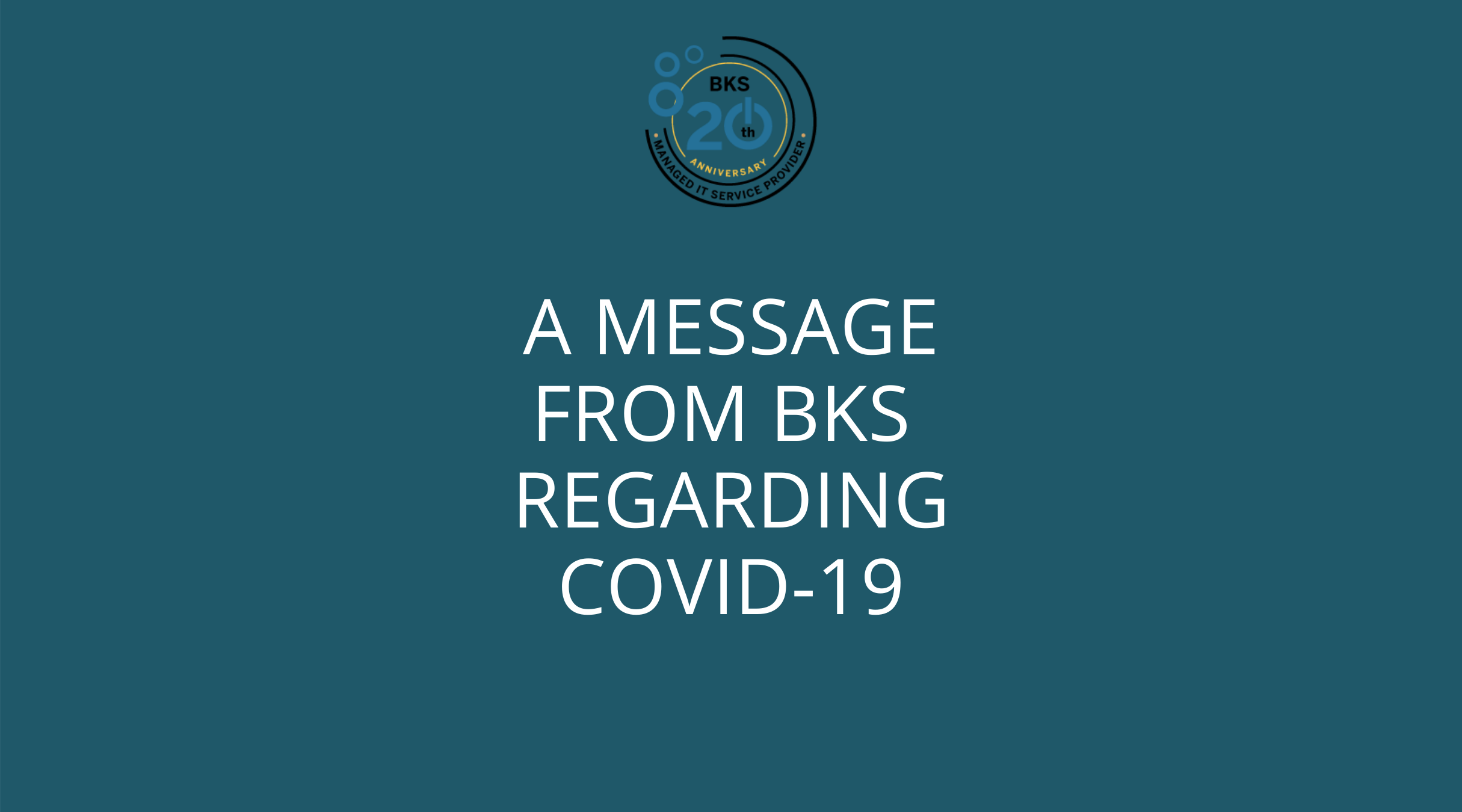 It's important to all of us at BKS for our clients to know that while we are taking all precautions given by the Centers for Disease Control, including required increased social distancing in our office, we remain committed to helping our clients through this difficult time.
Keeping our engineers safe and healthy will allow us to assist at customer sites in the event emergencies arise that require our physical presence at your facility. We are still working normal business hours and will continue to serve our customers as we always do.
In the days and weeks ahead, if your company needs assistance with setting up remote work strategies for your employees, we are here to help and will be ready to help at a moment's notice.
Please do not hesitate to contact us for any reason regarding your company's IT. Together we will get through this.
Best,
Chad Holstead
President, BKS Systems