Managed IT Services For Chicagoland Businesses:
Is Your Current IT Service Company Cutting Corners, Overcharging You, and NOT Protecting or Securing Your Computer Network As They Should?
Give us a call and let us show you what fast, friendly and highly-responsive outsourced managed IT services should be for your small to medium business:

630-357-8385

3 Big Reasons Why Businesses In Chicagoland Outsource Their Computer IT Support to Business Knowledge Systems:
Full-service Managed IT Support
Beyond the scope of a simple firewall, email management, and anti-virus software, Business Knowledge Systems is a full-service Chicago managed IT support service for your organization to scale for growth. From hardware support, IT budget planning to disaster recovery planning, we support your business by scaling your IT for those changes and ensuring your data in the event of a disaster. You can rely on us to learn your technology needs and create a plan for your IT needs for tomorrow, next year, as well as three and five years out. Whether you are looking for a one-time consultant, a long-term partner for IT support, or a short-term partner to cover holes in your IT staffing, BKS is your Managed IT partner. We support IT and we support you.
Dedicated IT Support Team
Get Onsite and/or Remote Support with Certified IT Technicians. We proactively monitor systems, update vulnerabilities, and maintain a safe work environment. We also plan for your company's future and help you react to changes in the business. With expertise and leadership, our IT Support team can support daily operations of your business. Every customer is assigned a dedicated "expert" for your business. They will work with you and make sure your IT systems are doing what you need to be successful.
Cyber Security and Compliance Needs
At Business Knowledge Systems we manage essential governance issues, compliance updates, and system integration. Healthcare, financial services, and manufacturing industries work with sensitive data, to which the federal government requires them to comply with IT protocol standards. Some industries are more strictly regulated than others. Business Knowledge Systems can help you improve your own bottom line as regulatory compliance in sensitive industry sectors is ongoing and labor-intensive. BKS Managed IT Consultant combines a team of IT security veterans with purpose-built threat-monitoring platforms identifying malicious and suspicious activity. Government regulations require healthcare, financial, and manufacturing to develop IT protocols for everything from email to disaster recovery. Save money and time by using a security and compliance service such as BKS!
FREE Report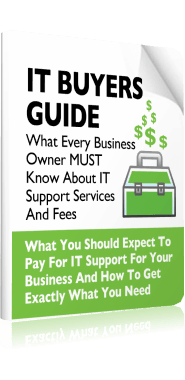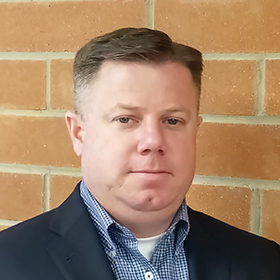 Business Knowledge Systems: trusted computer support for businesses throughout Chicagoland – Let us help you today!
Maybe you're concerned with the current rising costs of your IT services, or maybe you are just running short on time because of your expanding business and need to hand over the reins of some services to someone else. Whatever your reason, we can help you with quality IT services today.
Your business can save money and time today with Business Knowledge Systems' managed services, network solutions, IT support and more.
With Business Knowledge Systems solving your IT issues, you can:
Start using your time wisely – with the basics of your company all under control, you can focus on more profitable ventures for your company.
Save capital for important projects  – with our flat-rate IT and managed services, you'll save cash every month that would have been otherwise used for your technology breakdowns.
Enjoy exemplary uptime – don't worry about your network being down at awkward times anymore. With Business Knowledge Systems' 24/7 monitoring, you can trust your network will be running when you need it.
Our custom service packages deliver what you need and want without overstepping the boundaries of your budget. From cloud services to data backup, we're here to team up with you and your company for expert support.
So, if your company is in Chicagoland, Business Knowledge Systems can help you today.
See what other business owners are saying about us…