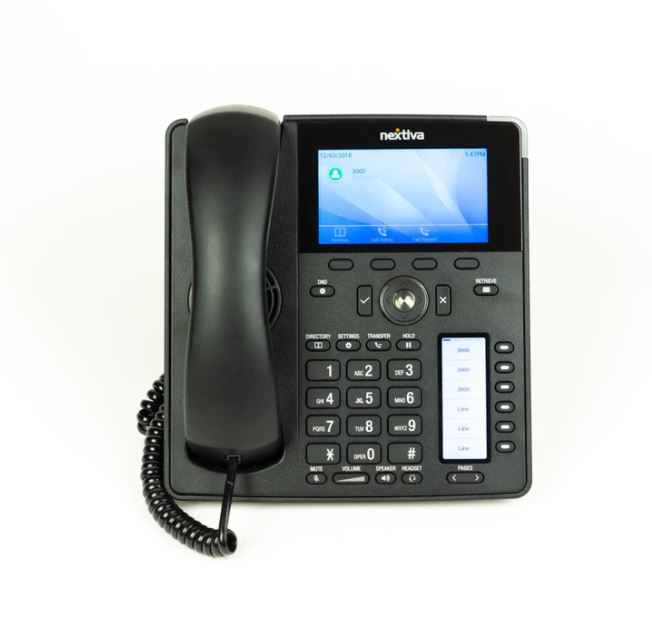 With more people working remotely than ever before, VoIP (Voice over IP) Digital phone service has become an invaluable tool for keeping workforces connected and communicating efficiently. Many VoIP services are also cheaper than traditional phone plans, saving businesses money.
A poll found that 37% of Americans are now working remotely, whether from home or another location of their choice. This comes with the benefit of increasing employee morale with a better work-life balance and a comfortable workspace. Remote work also eliminates the need to commute, resulting in greater flexibility for employees that translates to increased productivity.
A downside of not having employees in a centralized office is that the old methods of setting up meetings or consulting a colleague by walking across the room have had to be altered or replaced altogether by technology. Fortunately, VoIP platforms solve many of these communication and organizational issues in one centralized platform where users can work collaboratively in real-time.
Remote Work and VoIP Benefits
There is a range of benefits to VoIP internet phone and data platforms. While most VoIP providers offer different levels of services that come with their own added benefits, the following are consistent benefits for all VoIP platforms.
Ease of Communication Across Time Zones and Countries
VoIP provides a secure method for users in different parts of the country or globe to collaborate. Using a VoIP platform, multiple users can access documents or other data simultaneously and communicate directly through the platform. When collaborating via a series of email threads, details can become misconstrued or overlooked, and projects suffer as a result.
Cost Benefits
VoIP is also very affordable and is often much cheaper than a regular business phone plan. For example, one top VoIP provider, Nextiva, offers monthly plans for as little as $18.95 per user, with essential features like unlimited voice and video calling, a free local and toll-free phone number, and 1,500 toll-free minutes. The Ultimate plan with all of the Nextiva provided services is priced at $57.95. When you start adding up how much your business spends each month on phone plans, content or contract management systems, and other hardware for working remotely within a team, the amount of money saved per month by centralizing all of these essentials within a VoIP platform can be significant.

Improve Company Productivity with VOIP
The interface of most VoIP platforms is designed with the users' productivity in mind, helping them get more done faster. Features such as instant communication and live collaboration and document editing are playing a major role in improving efficiency and overall work quality. Another major benefit of working remotely with a VoIP platform is that employees don't have to waste any time commuting. This additional time increases employee morale, reduces stress, and improves work output.
Central Source for Information
VoIP platforms simplify workflows by storing information in one centralized location that's remotely accessible from anywhere. By eliminating the need for endless email threads and security concerns caused by document sharing, VoIP platforms make the hurdles of being on a remote team more manageable, empowering teams to stay organized with less effort.
Reliability
VoIP is a reliable way to communicate and exchange data that could only be shared in person in the past. Data exchange and all internet phone calls are through the cloud, making them available to all remote users regardless of location.
Enhanced Security
Calls made internally within a VoIP system are more secure than calls made on traditional phone lines, as an external hacker cannot easily intercept the call or transmission of information so long as the network is secured. Most VoIP providers utilize a SOC 2-audited cloud. VoIP Systems are constantly updated, reducing the chances for a cybersecurity breach. Most VoIP platforms use a VPN, ensuring all of your business information remains secure in one protected digital environment.
Contact the IT Consultants at bks
BKS Managed IT Consultants are well-versed in the issues that face small and mid-sized companies. BKS offers managed IT services, including IT consulting and IT support services, as well as cloud-based management and support services. BKS began by servicing clients throughout the greater Chicago area and Northern Indiana. As clients started to work more remotely, BKS adapted its IT solutions to include servicing clients remotely across the country. Contact BKS Managed IT Consultants today to see how they can help with your IT solutions!
CALL BKS TODAY 630.357.8385