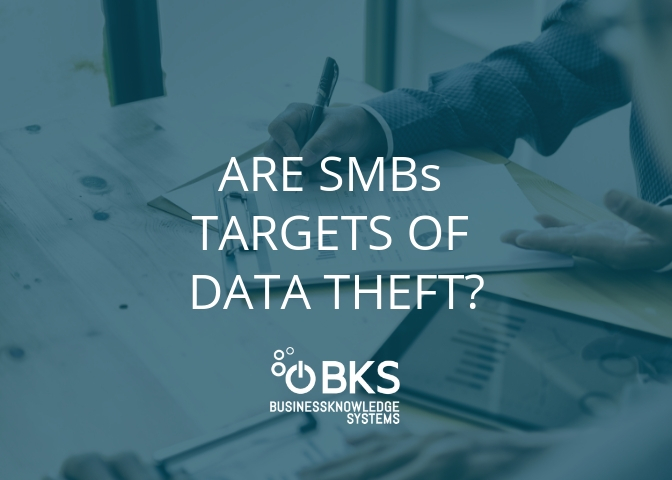 All businesses, from small to medium to large, face the same cyber-security threats.
In recent years, cybercriminals have increasingly targeted small to medium-size businesses (SMBs) because they lack the budget to employ a full-time IT staffer who is charged with defending the business from outside threats. In the past, protecting a small to medium-size business from attack could be a cost-prohibitive endeavor. However, today, there are a few things businesses on a limited budget can do that can have an impact. And no, we're not talking about cutting corners to security. It's more about taking a smarter approach. Here are five smart things any small to medium size business owner can do with a limited budget.
Prioritize the Essential Information
Every business no matter its size business has areas or assets critical to its core operations. Ask staff and team members to determine what these are. Is there certain data that would be catastrophic to the business and its customers if it was lost or stolen? If cybercriminals hack a network or prevent access to certain applications, how disruptive would it be to daily business operations? What kind of potential threats or vulnerabilities pose the greatest risk to the company or your customers/clients? Focus on the most likely scenarios, not theoretical risks that "could happen."
Develop and Enforce IT Policies
Every small to medium size business needs to begin a security policy to direct employees on appropriate behaviors relative to the network, systems, and data security. Just developing and drafting such a policy isn't enough, though. Employees must be held accountable if they fail to adhere to the policy. Such policies should be updated regularly to reflect new technology and cultural shifts.
Educate, Educate, Educate
Continuing employee training must be provided. Many security breaches happen because employees fail to recognize the latest phishing schemes, open random emails from unknown sources, use poor passwords, and don't take proper care when using public Wi-Fi connections on personal mobile devices also used for work.
Take Your Apps and Servers to the Cloud
Running applications and servers in-house is expensive. Using the cloud today allows small to medium size businesses to cut costs while also strengthening their security. Cloud operators typically have built-in security features, alleviating SMBs of the burden of maintaining security themselves. Today, not only can SMBs shift much of the burden of IT to the cloud, but they can also outsource much of their security by taking advantage of the remote monitoring, maintenance, and security tools provided by Managed Service Providers (MSPs).
Don't Aim for Perfection
There is no such thing as perfect security. Striving for perfection is expensive and can prove to be more costly in the end. Improving protection and response would be a more ideal allocation of funds. It can take a hacker several months to figure out your systems and do real damage. Having the ability to quickly detect their presence, and mitigate any potential damage they may cause, is a more realistic and less expensive approach than thinking you can completely remove any probability whatsoever of a hacker breaching your system.
About BKS Systems
The IT consultants at BKS understand the problems encountered by small and mid-sized companies in maintaining their computers and networks. As a leading Chicago Managed IT consulting firm, we are aware of the costs and disruption to your business as a result of breakdown in service.
If you are the owner of a small to medium sized business that is kept awake at night with the thought of unsecured networks and vulnerable customer data, it's important that you contact a Managed IT Service Provider like BKS to help you rest easy. Contact us today to discuss our full suite of Managed IT Services.