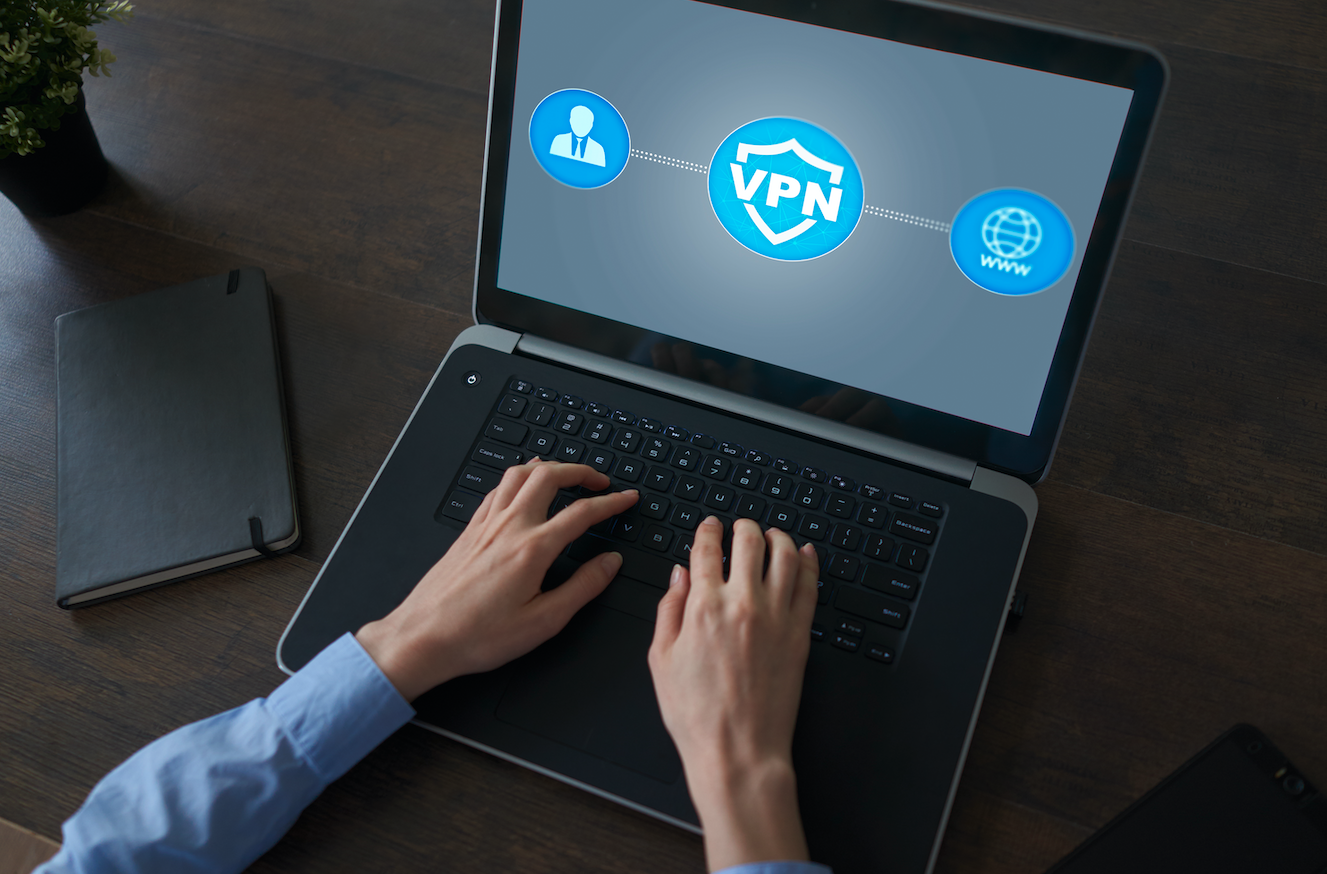 Working from home amid the COVID-19 global pandemic has put the spotlight on many logistical and IT questions for companies. As we make our way through the next few weeks of continued stay-at-home orders renew vigilance on IT security will remain paramount.
One topic we've been getting asked a lot about lately is the use of VPNs, or virtual private networks, to secure company data as employees work from home. Let's take a few minutes to look at VPNs and help you understand what they are and why using one is so important to your business.
What is a VPN?
In short, a VPN is an encrypted channel for your business' internet traffic that travels through the insecure internet of an employee's home to your company's network at the office. Employees can to your office network through a VPN no matter what network they are using anywhere in the world.
VPN's remain the safest way for your employees to access their work data because they create a channel that no one else can access. However, something to keep in mind is that utilizing a VPN is even more secure when employees access it through your company's firewall. In fact, we recommend all businesses with VPNs use their firewall provider for the setup and operation of the VPN.
Does My Company Need a VPN?
The short answer is yes. If your employees are accessing customer or employee data through the internet at home or on any other public internet connection, a VPN is an absolute must. Remember that just because you're not in the office does not mean your customers expect their information to be kept just as secure. In the end, you are responsible for their data no matter where your employees are working.
If after having read this you're still on the fence about setting up a VPN for your business, you should know there are other alternatives that can work in the short term. Remote desktop solutions like GoToMyPC or LogMeIn are both acceptable for employees working from home who need to access work data.
Setting Up a VPN
Setting up a VPN, especially via a firewall, is not something an average employee with little IT experience should be doing. To ensure top security, rely either on your company's IT department or hire an outside managed IT provider to accomplish set up. Contact the pros at BKS, we have 20 years of experience in IT service and can have your VPN up and running in just a matter of hours.